's Official! The Stevenson Trail in France is one of the Top Ten most famous Travel Adventures. And whose advice did Forbes seek when they chose to feature it? Why, the experts, of course, The Enlightened Traveller!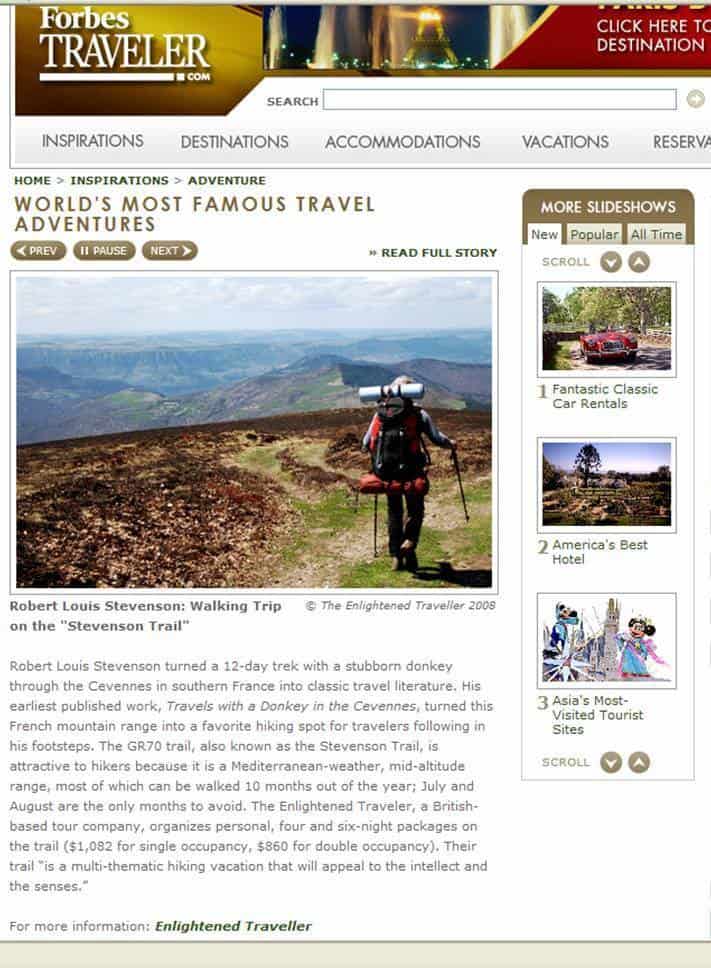 © The Enlightened Traveller 2015
Further Reading:
Other testimonials can be read at:
Click to visit The French Hiker's Guide to Holidaying in the Hexagon and France self-guided walking, trips, trails, places & themes.