Hiking Cantal's volcanic uplands
Hiking Cantal's volcanic uplands commences with a climb to Murat's pilgrimage shrine, a fitting start to a fine day's walking along a variant of the Compostella Trail. This Camino variant is known as the Via Arverna or la voie d'Auvergne.
The cows are inquisitive but friendly, and you are rewarded for your efforts by the day's grande finalé: a climb to Eagle's Beak Rock and Venus Point, at 1700 ms and 1669 ms respectively. In one instance you get a great sense of what lies ahead for you over the following days. The surrounding scenery is replete with volcanic cones and ridges. Then descend to your overnight, countryside auberge with its fine dining room and log fire.
Hiking Cantal's volcanic uplands continues the next day from the foot of Plomb du Cantal: you can either take your time scaling Le Plomb (from two to two-and-a-half-hours' walking) or buy a ticket for the 'telepherique' and ride the cable car to the top. This service is available from 15th June to 15th September.
Either option provides spectacular vistas of Cantal with aplomb as you approach Le Plomb de Cantal. At 1855 metres altitude, it is the highest point of the Monts du Cantal. Le Plomb's rounded peak and raised 'table d'orientation' offer the chance to enjoy a 360 degree panorama and an eastern vantage point over the whole volcanic uplands.
Note that there is a panoramic restaurant and bar on le Plomb next to the cable car arrival point – subject to opening schedules. Then you commence the enthralling and staged descent along a fine Roman trail, the GR400. This delightful path follows a fabulous ridge and wide upland moorland before wending its way down towards the charming village of Thiézac. You have earned your dinner, hearty breakfast and packed lunch from your comfortable hotel.
The Road to Mandailles sees you climbing out of the the Cère valley along the splendid Chemin de Croix. Further up you walk some fine open countryside, and a narrow ridge, that gives a southerly vantage point over the grandeur of Puy Griou, Puy Mary and Puy de Peyre Arse – a site to satisfy the most demanding of eyes. Then it's on route to your next convivial overnight stop at a three-star hotel at the entrance to Mandailles. Nestled in the the north west of the Jordan valley, prepare yourself to be spoiled by your hosts with a wellness stay with Spa-Sauna access.
The penultimate day features a Heavenly circlar walk indeed and arguably one of the best day's walking in France outside of the Alps. You will marvel in the picturesque and staggered ascent to one of France's hiking 'musts', Puy Mary. You gain access by traversing the much-vaunted Bréche de Rolland and complete the heavenly trilogy by following the ridge over Puy Chavaroche. It is a reasonably challenging day's walking, but one that will remain in your hiking memory for the rest of your days.
Hiking Cantal's volcanic uplands finishes with a light walk up to Puy Grou, one of the Upland's 'iconic towers' before descending for the final time to Lioran. We collect you from here and return you for the last nights triumphant dinner in the fine Cantalian town of Murat, where the fun started 6 nights earlier. 'Flaner' through its 'ruelles' in search of one of the many welcoming restaurants where you can celebrate in style according to taste.
© The Enlightened Traveller 2020 – Not to be re-produced or copied. All rights reserved.
Further Reading:

To walk in Cantal, please see: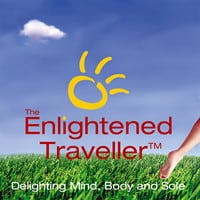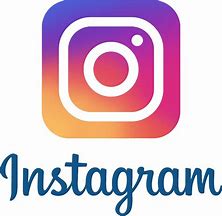 Click to visit The French Hiker's Guide to Holidaying in the Hexagon and France self-guided walks, trails, trips, places & themes.