Taste of Stevenson with mule
Taste of Stevenson with mule offers you the chance to prove that you have the requisite leadership skills to succeed in life and debunk the urban myth that all mules are stubborn."
aste of Stevenson with mule: The Ass-ential Stevenson

is your chance to enjoy an unforgettable experience along a section of what Forbes Traveler considers to be one of the world's most famous travel adventures – The Robert Louis Stevenson trail in France.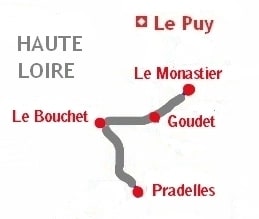 This green hiking adventure is tinged with a bold hint of grey, as you enjoy a fabulous walking break in the Upper Loire Valley accompanied by a long-eared and four-hoofed companion – i.e., a Taste of Stevenson with a mule.
You hike approximately 27 miles/ 42 kms of the Stevenson trail over three days through stunning Haute Loire countryside. Accompanied by a local ass, who is well-versed in the region's geography and traditions, you thus replicate another key condition of the trek undertaken by the Scot 141 years ago. So it's quite literally following in the footsteps, and hoofs, of Robert Louis and Modestine, with the exception that you stay in welcoming accommodation en route and don't get to sleep alongside your asinine friend – who, by the way, is well-fed and cared for by each host along the way.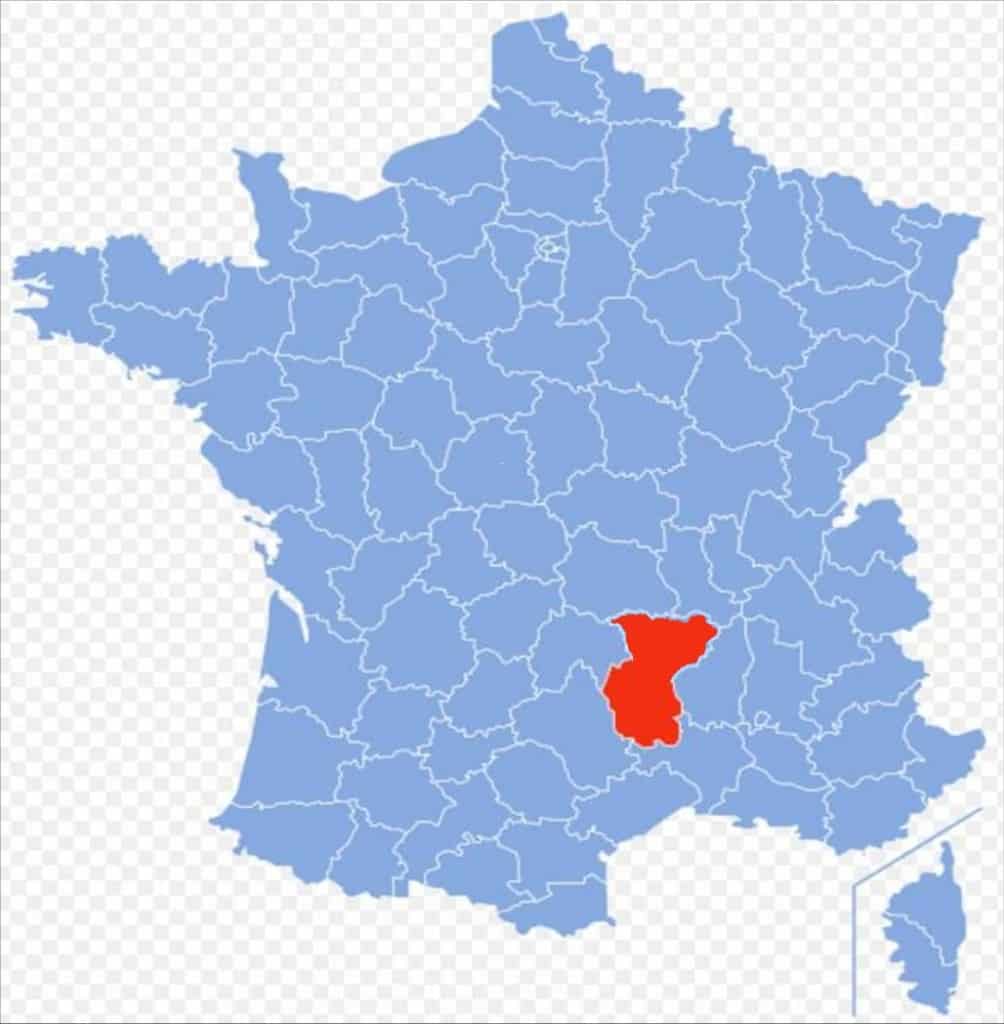 Taste of Stevenson with mule: The Ass-ential Stevenson commences with a little induction session in donkey handling and negotiation skills in Le Monastier and finishes in the remarkable granite cite of Pradelles, from where your onward or return journey is easy. If you possess well-honed leadership and management skills and are looking for another domain in which to apply them, then this is the short break you have been looking for. And why not make it a special family getaway with your children? Download the pdf above.
€920.00 Euros or £795.00 Pounds Sterling
[per person, based on two adults sharing a double or twin-bedded room]

or

Family group rate:

€2485.00 Euros or £2135.00 Pounds Sterling
[Two adults and two children or one adult and three children.]


Note: Please contact us to check for the latest Sterling prices. Sterling prices are confirmed at the time of booking.

Discover the beginning of one of France's classic hiking trails
Enjoy fine scenery of Haute Loire in the company of two and four-legged companions
Let the donkey take the strain – you carry just a day backpack
Lighter hikes, manageable distances, maximum enjoyment
Visit fascinating hamlets and villages en route to the remarkable medieval cité of Pradelles
4-night, self-guided moderate walking tour accompanied by a donkey
Arrive any day of the week from mid-April to mid-October
Tour starts in Le Puy en Velay and finishes in Pradelles
Best access: Lyon airport or SNCF, with onward regional train to Le Puy via St Etienne
Comfortable, en suite accommodation.
B&B: 4-nights in a mix of hotels and auberges.
3 evening meals, leaving you free to choose where to eat dinner in le Puy. Optional packed lunch contents can be purchased from your hosts, in each village or en route.
Taxi transfer to Le Monastier where the walking tour starts.
Taxi transfer to Langogne (gare SNCF), south of Pradelles, at the end of the tour or transfer back to Le Puy. Please ask for details.
An induction session in donkey handling.
Up to 30 kgs of luggage transported by your donkey¹.
Donkey hire, overnight nourishment and accommodation.
1:50,000 maps, excellent walking notes & dossier.
7/7 Emergency telephone back-up & support and emergency assistance for the donkey./li>
¹ Note: Supplements are payable for extra or overweight luggage. Excess luggage can be stored in Le Puy or delivered to your final hotel. If on the family tour, one child can ride up on the donkey at a time within the weight limits. Please ask for details.
Nearest airport or SNCF station is Lyon [3 hrs on TGV from Paris or Lille] with onward train journey to Le Puy via St Etienne.
Next-best access is via Nimes, Marseille or Montpellier airports, with onward TGV to Lyon – 30, 120 and 60 minute journeys, respectively.
Alternative convenient option is via Clermont-Ferrand airport, with onward regional train to Le Puy via St Etienne.
By train from Langogne Gare SNCF to Nimes [south] or Clermont-Ferrand [north].
By train from Le Puy Gare SNCF to Lyon.
Welcoming range of accommodations, all with en-suite facilities.
Le Puy; 3-star standard hotel in CITY CENTRE.
Goudet: walkers' inn visited by Robert Louis Stevenson.
Le Bouchet: countryside auberge.
Pradelles: 2-star standard hotel.
Warm, dry summers; mild spring and autumn
Undulating volcanic plateau; medieval villages & historic hamlets
Tour Itinerary – Taste of Stevenson with mule: The Ass-ential Stevenson.
Day 1: Arrival in Le Puy en Velay and hotel check-in. A visit to Puy merits a day's stay in itself, so much history is there here to enjoy – get there early! Night in Le Puy.
Le Puy to Goudet
6.5 miles-9.5 kms, 3½ hrs, +190ms -325ms
Volcanic Velay
Taxi transfer (20 kms) to Le Monastier and the start of the trail. Gently ascend to the volcanic plateau with its myriad 'puy' and get acquainted with your new companion. The trail after St Martin is a gem; and the descent into the Loire valley breathtaking. You stay in a walkers' inn coveted by Stevenson himself.
Night in Goudet.

Goudet to Le Bouchet
8.5 miles-12.5 kms, 4½ hrs, +400 ms
Black & Red earth
The fine climb out of the deeply-incised Upper Loire gorge and past chateau Beaufort leads you through isolated and picturesque villages on route to Le Bouchet, Stevenson's first overnight stop.
Night in Le Bouchet St Nicholas.
Le Bouchet to Pradelles
12 miles-19 kms, 5½ hrs, +285 ms -375 ms
Granite Cité
The ascents and descents are less steep today, but the walking is far from flat as you climb to the volcanic plateau from the Arquejol Viaduct before the descent to the fine granite 'City of the High Prairies'.
Night in Pradelles.
Day 5: Departure day and end of your Taste of Stevenson with mule – Short morning transfer to Langogne Gare SNCF for onward train north or southwards or transfer back to Le Puy – ask for details.
Other

Short tours in light format

in the same region to consider…
Independent testimonials about walking the Stevenson Way with The Enlightened Traveller can be read here:
Click to see our full range of short walks in France