Best of The Regordane Way 2024
One of the great walks in France, The Regordane is France's quintessential historical trail, here in a 'Best of The Regordane Way' format."
est of Regordane Way
is a 36-mile/58-kilometre natural geological fault-line and section of the mythical north-south route through the southern Massif Central. Most great walks have a story to tell, and those hiking The Regordane will not be disappointed: medieval Christendom's fourth-most-important pilgrimage trail; the main trading route prior to the opening up of The Rhone Valley; and the path along which the ideas of The Reformation arrived in Lower Languedoc that ultimately led to the Camisard Rebellion and, later, The French Revolution itself.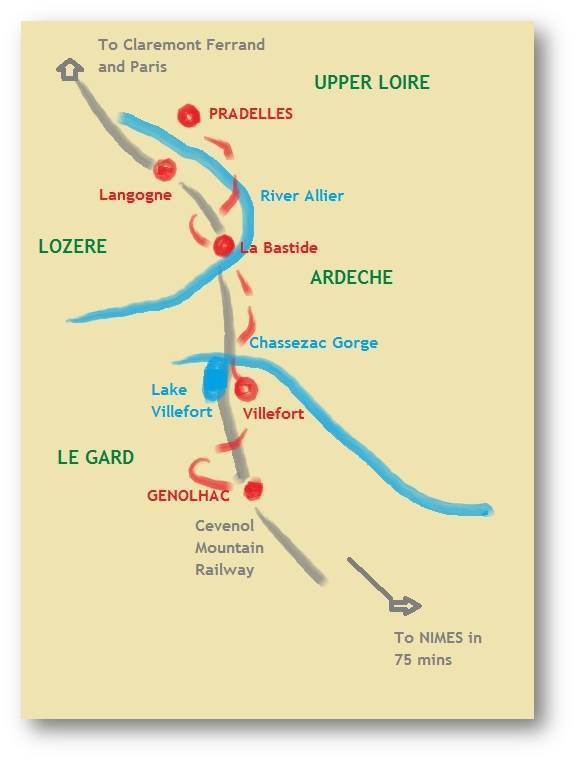 Best of Regordane Way commences its historical synopsis in Langogne and follows the higher route to Luc Castle. The stretch from La Bastide to Villefort is a truly memorable experience and the road to L'Estrade full of fascination and mystery.
The Enlightened Traveller is proud to have been the first tour operator in the world to offer this tour to the hiking fraternity and we remain the experts on this historic trail. With our Best of The Regordane Way you follow the 'original' route as far as it is still possible, avoiding latter-day deviations dreamed up by local tourist departments for convenience sake.
Best of Regordane Way uses the Cevenol train as the perfect eco-friendly prelude and postscript, and is the ideal introduction to the path followed by French armies, kings, pastors, pilgrims and traders as they made their way between volcanic Central Massif and limestone Mediterranean Garrigues.
£660.00 Pounds Sterling or €760.00 Euros
[per person, shared double or twin-bedded room]
Discover a trail that shaped French history
Medieval Garde-Guerin and Chassezac Gorge
Luc & Garde-Guerin castles
Lake Villefort
4-night, self-guided tour
Start any day, early April to late October
Start in Pradelles and finish in Genolhac (Gare SNCF)
Three '2-star' standard hotels plus a 4-star chambre d'hotes du charme
We transport your luggage, you just carry a light day pack.
4-nights B&B:
4 evening meals – leaving you free to purchase lunch en route: details in your dossier.
Transfer from Langogne SNCF to Pradelles on arrival.
Luggage transfers¹ throughout.
1:25,000 scale maps, excellent walking notes & dossier.
7/7 and 8 till late telephone help-line service with local British backup.
¹ One bag per person weighing up to 15 kgs
Three nights in comfortable 2-star standard hotels
One night in a 4-star chambre d'hotes du charme, with open-air pool
En-suite facilities throughout.
Access
Via Nimes SNCF station [4 hrs on TGV from Paris or Lille] with 2 hour onward journey to Langogne SNCF and short, onward transfer to Pradelles – please ask for details.
Via Lyon or Montpellier airports, with onward TGV to Nimes – 60 and 30 minute journeys, respectively. Then as above.
Option to catch the bus from Le Puy en Velay (the start of the original Regordane Way), arriving in Pradelles at approx. 19.15 – please ask for details.
Via Clermont-Ferrand airport or SNCF station [regional rail link with Paris], with onward journey on Le Cevenol to Langogne, plus short, onward transfer to Pradelles – please ask for details.
Departure
By train from Genolhac to Clermont-Ferrand SNCF station [regional rail link with Paris] or Nimes [4 hours from Paris, 5 from Lille].
Warm, dry summers; mild spring and autumn
Undulating limestone plateau, geological fault-line and schist valleys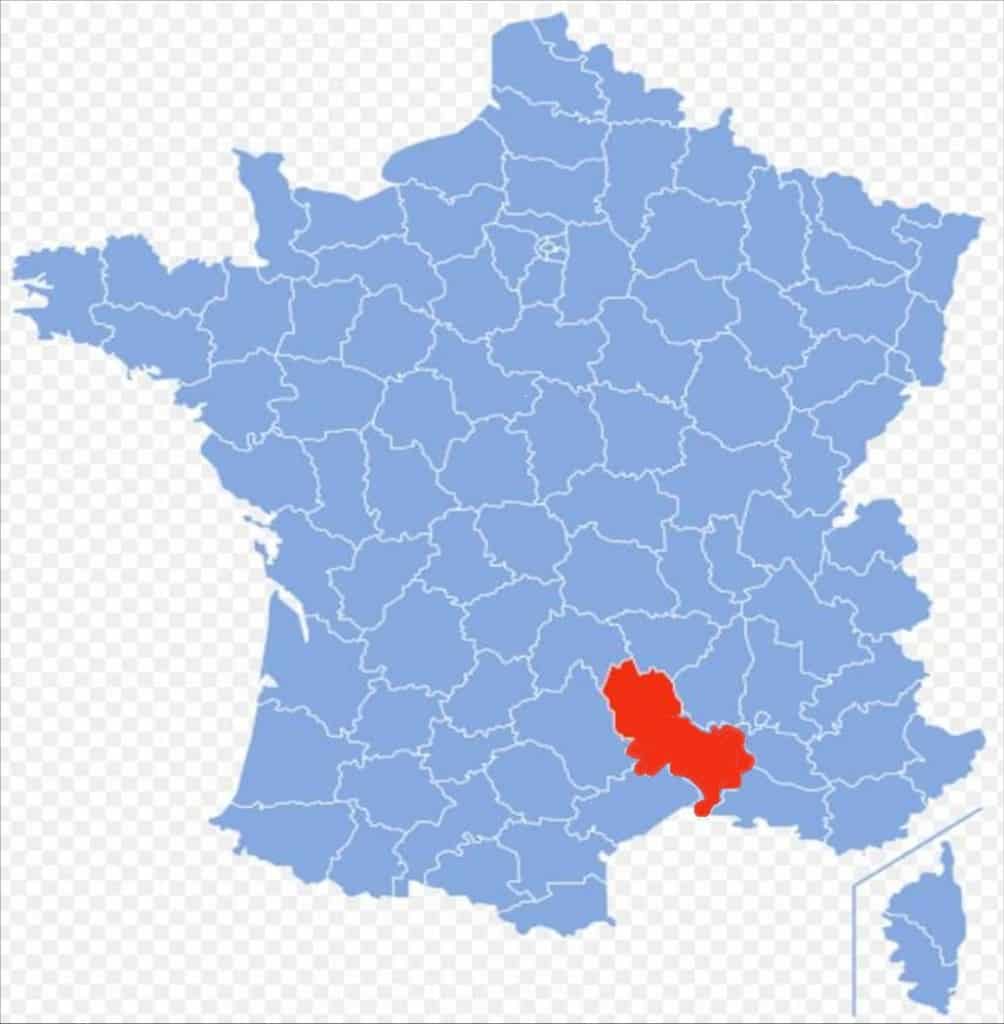 Best of The Regordane Way – Tour Itinerary
Day 1: Arrival in Langogne by train. Ride the Cevenol mountain railway to Langogne by 18.00 hrs. You are met at the station and transferred to the nearby medieval granite 'cité' of Pradelles. Do leave yourself time to take a good look around on arrival as you will not have time to do so the next morning. Night in Pradelles.
Pradelles to La Bastide
[15½ miles/25 kms, 7 hrs
+185 ms/-525 ms]
Original Route
You exit Pradelles via the original and sacred medieval route taken by pilgrims and merchants, crossing from the region of Auverge into Rhone-Alpes and finally into Languedoc-Roussillon. Visit Luc castle before meandering through charming linear settlements to your overnight coaching inn.
Night in La Bastide.
La Bastide to Villefort
[10½ miles-16 Kms, 5½ hrs, +175ms/-540ms]
Garde-Guerin
A fine day's walking along hill crest and volcanic plateau to a medieval village on the Chaussezac gorge and then onto Lake Villefort.
Night in Villefort.
Villefort to Genolhac
[11 miles-15 kms, 5 hrs,
+280ms/-400ms]
L'Estrade
There's the chance to visit a cliff top chapel, subject of its own pilgrimage, before you enter the Gard via the villages at the foot of Mont Lozere near the source of the River Ceze and visit typical linear settlements en route with their unique Romanesque churches.
Night in Genolhac.
Day 5: Departure day – Breakfast, bon retour et à bientôt! Onward journey south by train to Nimes or north to Claremont-Ferrand – bon voyage!
Further Reading
Read our articles on:
Independent testimonials about The Enlightened Traveller can be read here:
Click to see our full range of short walks in France