Walking Gardon Gorge is a 21st Century hiking odyssey along a Roman trail to the magnificent Pont du Gard and beyond."
alking Gardon Gorge
sees you following the valley created by one of France's most enigmatic rivers. You hike from the Cevennes foothills, across Mediterranean Garrigues and into deeply-incised limestone canyon. You discover its multi-faceted history as you follow an ancient Roman hill-top trail to Le Pont du Gard – France's second-most-visited cultural icon. You approach it from a trail known only by the cognoscenti and enjoy some views that few ever get to see. Then follow the aquaduct's ruins to a nearby village from where the rock used to build 'Le Pont' was originally hewn.
Walking Gardon Gorge acquaints you with two millennia of history along the 'Gardonnenque' Valley. The human and physical geography of the Garrigues and the Gorge is writ large. Like the River itself, you meander through the sun-drenched sandy and stony soils of greater Nimes and its Costiere region. Some of France's best regional wines (IGPs) are produced here on domains dating back to Roman times. The latent botanist will be rewarded by camomile, cacti and fig, alongside the omnipresent and traditional olive and vine.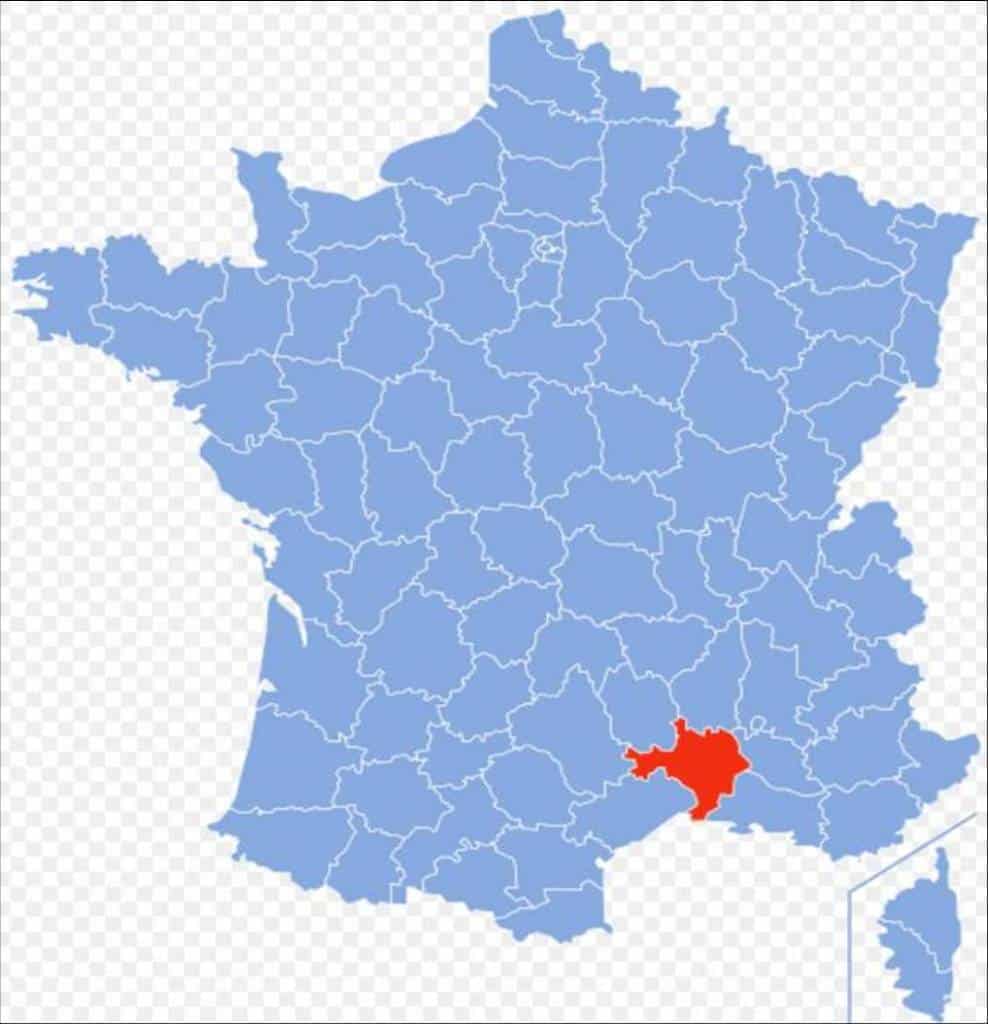 Walking Gardon Gorge finishes in Uzès, The First Duchy of France. This jewel of a town is home to the Region's best Saturday-morning market. Aficionados may like to plan their tour so departure day is on a Saturday afternoon or Sunday in order to enjoy this colourful spectacle.
Finally, Walking Gardon Gorge is a multi-centre tour, so you do not need to change hotels every night. In fact it is perfectly balanced, with two nights in Vezenobres, Collias and Uzès.
Prices are per person, based on a shared double or twin-bedded room
£790.00 Pounds Sterling
€920.00 Euros
Certain dates in the 4-star Collias hotel are subject to a €30.00 euros/£27.00 GBP supplement per person per night, so best avoid Saturday stays. Please ask us for details.
Note: Please contact us to check for the latest Sterling prices. Sterling prices are confirmed at the time of booking.

Hike to and cross Le Pont du Gard
Discover Huguenots history – Les Camisards
Explore a Grotto [Outside nesting season]
Walk a Roman trail linking hill-top villages
Stay in superior accommodation, incl. two nights in a four-star hotel
Visit Uzès – First Duchy of France.
7-night, self-guided tour
Start any day, March to end of October
Start in Alès, finish in Uzès
Best access: Nimes
Excellent accommodation.
We transport your luggage (and you) whilst you just carry a day pack.
7-nights B&B in a range of excellent quality 2-and 4-star hotels & chambres d'hotes du charme
One evening meal in Russan – where no alternatives exist
Luggage transfers throughout
Six people transfers integral to the tour
1:25,000 scale maps, excellent walking notes & tour dossier
Telephone back-up & support.
Best access is via Nimes airport or SNCF station [4 hrs on TGV from Paris or Lille] with 40 min. onward journey to Ales – where your taxi awaits to transfer you to Vezenobrès.
Other convenient options are via Lyon or Montpellier airports, with onward TGV to Nimes – 60 and 30 minute journeys, respectively.
Alternative access is via Clermont-Ferrand airport or SNCF station [regional rail link with Paris], with onward journey on Le Cevenol to Ales in 4.5 hours – please ask for details.
High accommodation standard throughout, with double or twin beds and en suite facilties.
Mix of 2 and 4-star hotels, plus chambres d'hotes du charme
Two nights in Vezenobrès – 2-star hotel (alternative is one night plus a night in a fine chambres d'hotes in Brignon
One night in Russan – chambres d'hotes du charme, incl. dinner
Two nights in Collias – 4-star hotel with gourmet restaurant
Two nights in Uzès – chambres d'hotes du charme (upgrade to 3-star hostellerie at €60.00 Euro / £55.00 Pounds Sterling supplement)
Hot, dry summers; mild & sunny winters
Undulating Mediterranean lowland and limestone canyons
Walking Gardon Gorge – Tour Itinerary.
Day 1: Arrival in Alès and taxi to Vezenobrès (transfer included in the tour) – a fine medieval village in the foothills of Cevennes – 2* hotel.
Vezenobres to Moussac
[4½ hrs, 7½ miles-12 kms, +60ms/-85ms].
The Villages of The Regordane
The Roman trail laces together four fine villages and a remarkable fortified hamlet. Each oozes character and history as you enjoy the peaceful, scenic garrigues at its best. Collection late afternoon and transfer to your overnight accommodation.
Second night in Vezenobrès (or night in a fine chambres d'hotes in Brignon, near Moussac).
Moussac to Russan
[5½ hrs, 10½ miles-17 kms, +55ms/-60ms].
Gardonnenque & Garrigues
Transfer back to Moussac after breakfast. You enjoy a leisurely walk across the scenic Gardonnenque followed by a gentle climb into the dry, limestone Garrigues. Then descend to pictureque Russan perched at the entrance to the Gorges du Gardon.
Night in a chambres d'hotes in Russan.

Russan to Pont St Nicolas
[5½ miles-8½ kms, +145ms/-155ms, 3 hrs.]
Majestic Meanderings
Picture-postcard Russan enjoys a fine vantage point over the Gardon. In summer the river is subterranean. Castellas offers a classic, vertiginous U-bend and cliff-face and the ridge to the bridge is enchanting. Collection from Pont St Nicolas and transfer to Collias.
Night in Collias in a 4-star hotel.
Pont St Nicolas to Collias
[8 miles-13 kms, +125ms/-145ms,
3½ hrs.]
Limestone Pavement
After breakfast transfer back to Pont St Nicolas and descent into the deeply-incised gorge. We visit La Baume featuring La Chapelle St Vérémède, Grotte de la Baume and the ruins of le moulin de la Barque. From here the trail oscillates between limestone causeway and wooded path that hugs more closely to the cliff.
Option to combine days 4 and 5 – ask for details.
Second night in Collias.

Collias to Vers Pont du Gard
[7 miles-11 kms, +128ms/-110ms, 4 hrs,
excluding exploring the aqueduct itself].
Pont du Gard and beyond
The Pont du Gard: 49 ms in height and 275 m (300 yards) long. You have earned the right to walk its sacred stones and then follow a fascinating trail that unravels a few more of the mysteries that surround this marvel of architecture, human ingenuity and science.
Late afternoon transfer to Uzès from collection point and night in the historic First Duchy of France.
Night in Uzès.

Uzès circular hike.
[3 hrs, 5½ miles-8½ kms.]
Gorge d'Alzon
Enjoy a half-day bucolic hike around the Uzès hinterland in search of the source of the waters that fed the Pont du Gard and supplied Roman Nimes with water. This can be done in the afternoon if visiting the Saturday morning market.
Second night in Uzès.
Day 8: Departure day from Walking Gardon Gorge – although there's plenty to enjoy if you want to stay for an extra day/night.
Other

Light

tours to consider are…
Independent testimonials about The Enlightened Traveller can be read here:
Click to see our full range of Light walks in France