Walking St James Way in Comfort in France is one of the two 'must do' walking tours in The Hexagon. This adventure takes you along the most popular of the four 'French Ways', the Via Podiensis, from Le Puy en Velay to St Chely d'Aubrac in seven unforgettable days.
Walking St James Way in Comfort is the French self-discovery trail 'par excellence.' Whether you opt for the Guest House or Hotel format, you will experience something unique and 'ecumenical' along the Way and return home better for it. If you seek one week's total immersion in rural France, then choose the first section of the Way of St James and do it in style.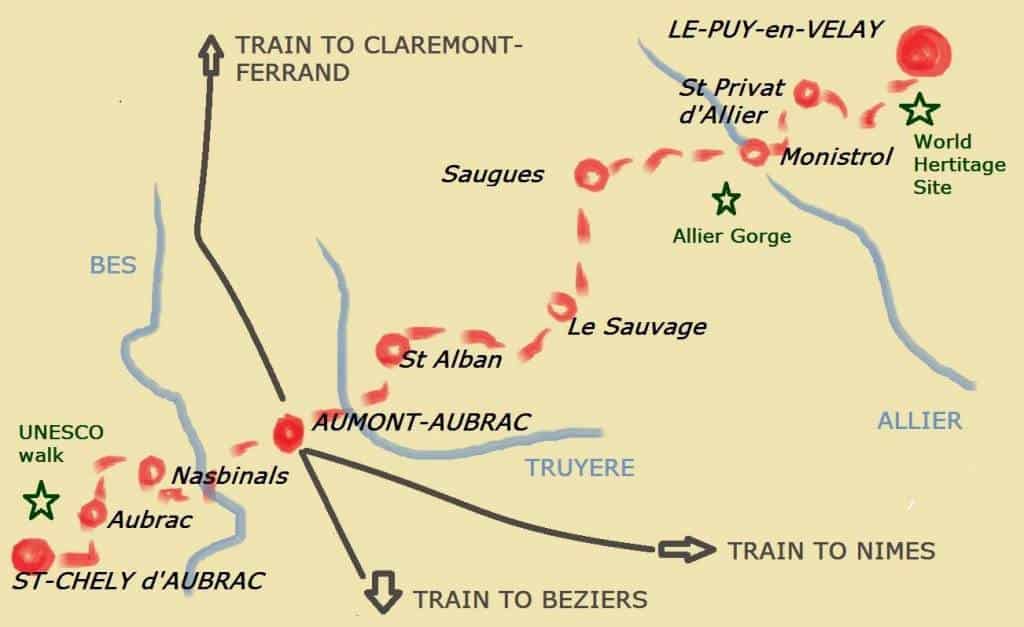 Walking St James Way in Comfort: Tour Itinerary
[All distances, times and elevation figures are approximate]
Day 1: Arrival in Le Puy en Velay. Steeped in Christian history, the monuments and squares of Le Puy merit your attention – get there early, check into your centrally-located 3-star hotel and have a good look around. Night in Le Puy.
Day 9: Departure day – end of Walking St James Way in Comfort Enjoy your breakfast, bon retour et a la prochaine! Please enquire about our optional transfers to Aumont-Aubrac or Le Puy. Bonne continuation and we hope to see you next year.
Click to see our full range of moderate walks in France